As cross-platform play , the best gaming laptops continue to bear a competitive edge against their living room-based rivals. For one thing, you don't have to pay for the online multiplayer – there's almost never a subscription fee required to play games purchased through Steam, Origin and even the Windows 10 Store.
Note that not all of the are meant for gaming
Yet, even as we're faced with smartphones that cost over a grand, gamers can't seem to shake the cost of playing on a powerful new PC. Even as Nvidia comes out with , there's a baseless misconception that you have to be rich to own one of the top gaming laptops. In the long-run, however, it's actually cheaper to game on PC.
That being the case, whether you need a gaming laptop that runs everything in 4K or just anything you can use to run the at stable frame rates, we've gathered the top gaming laptops in every category to help you determine your next big purchase. In an order based on our review ratings and awards, these are the best gaming laptops of 2017.
It's almost as if Asus has initiated a new laptop category of its own with the Zephyrus GX501. That's because, with the help of Nvidia's Max-Q technology, the Republic of Gamers has crafted a hardy gaming notebook that measures no thicker than an Ultrabook. In fact, the only area wherein it's not Ultrabook-esque is the battery, which struggles to attain a consecutive lifespan beyond two hours. 
Read the full review: Asus ROG Zephyrus GX501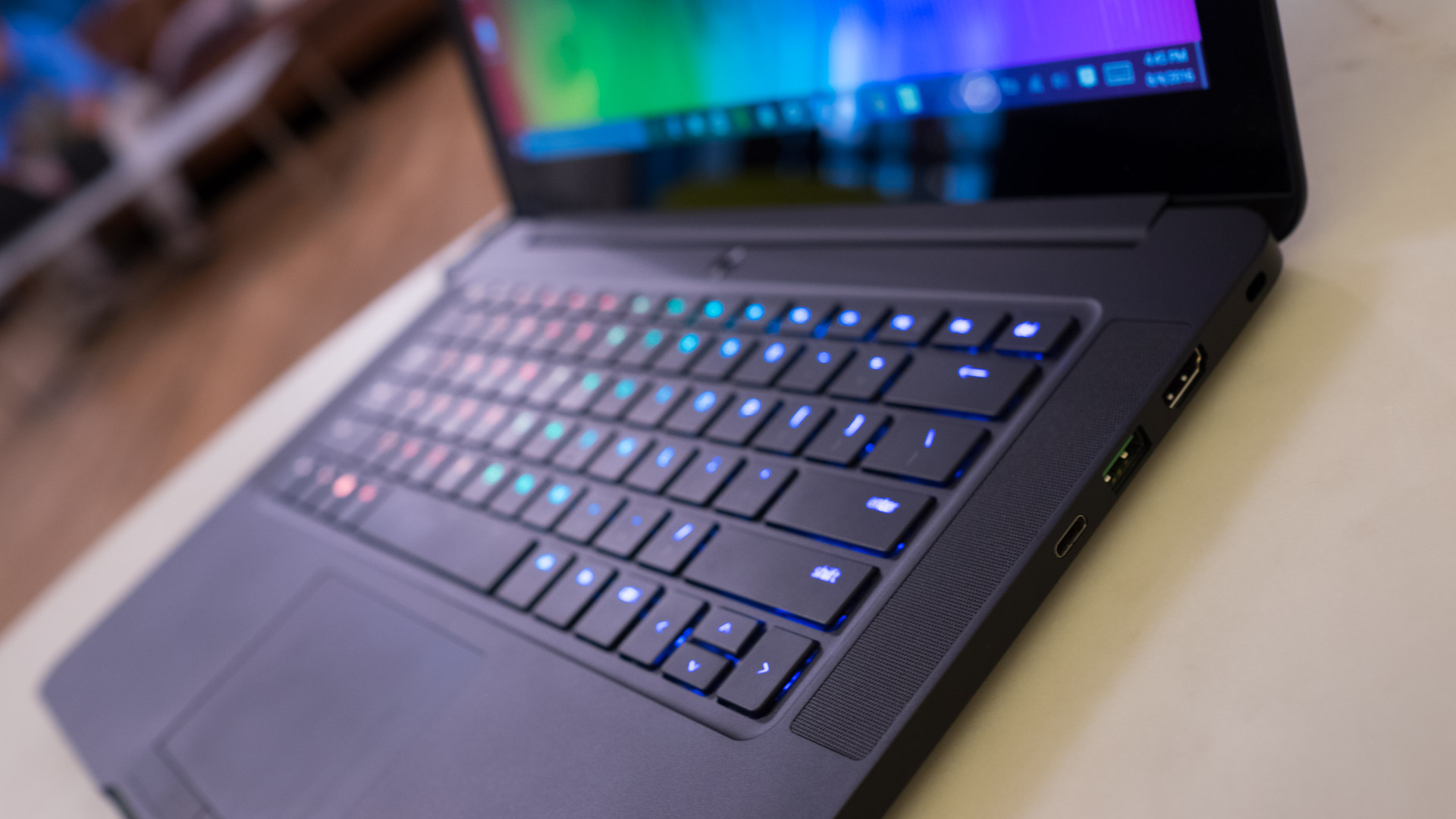 For many gamers, Ultrabook is a four-letter word, but it doesn't have to be. The first time you get your hands on a Razer Blade, you'll be looking at a battery life of 7 and a half hours of non-stop video. While you could argue it does skimp as far as graphics are concerned, with the help of a Razer Core external GPU enclosure, you can strap an Nvidia GTX 1080 Ti to this thing down the road if you want. Plus, with the newly added 4K screen option, you may actually need it.
Read the full review: Razer Blade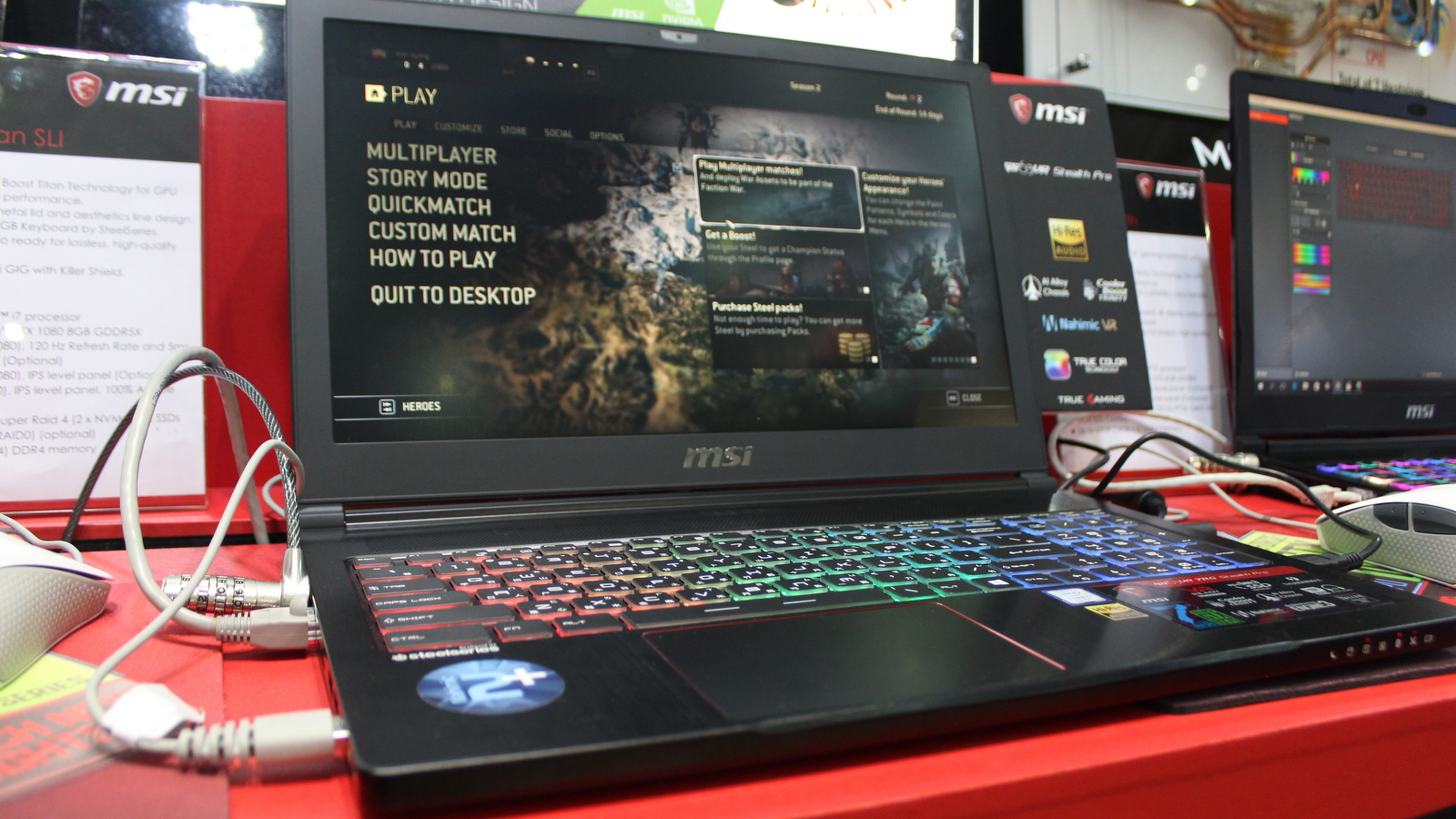 The industrial look of the laptop is distinctly unique from what MSI usually offers, delivering impressive performance with a slim design and great cooling to boot. 
Read our hands-on preview: MSI GS63VR Stealth Pro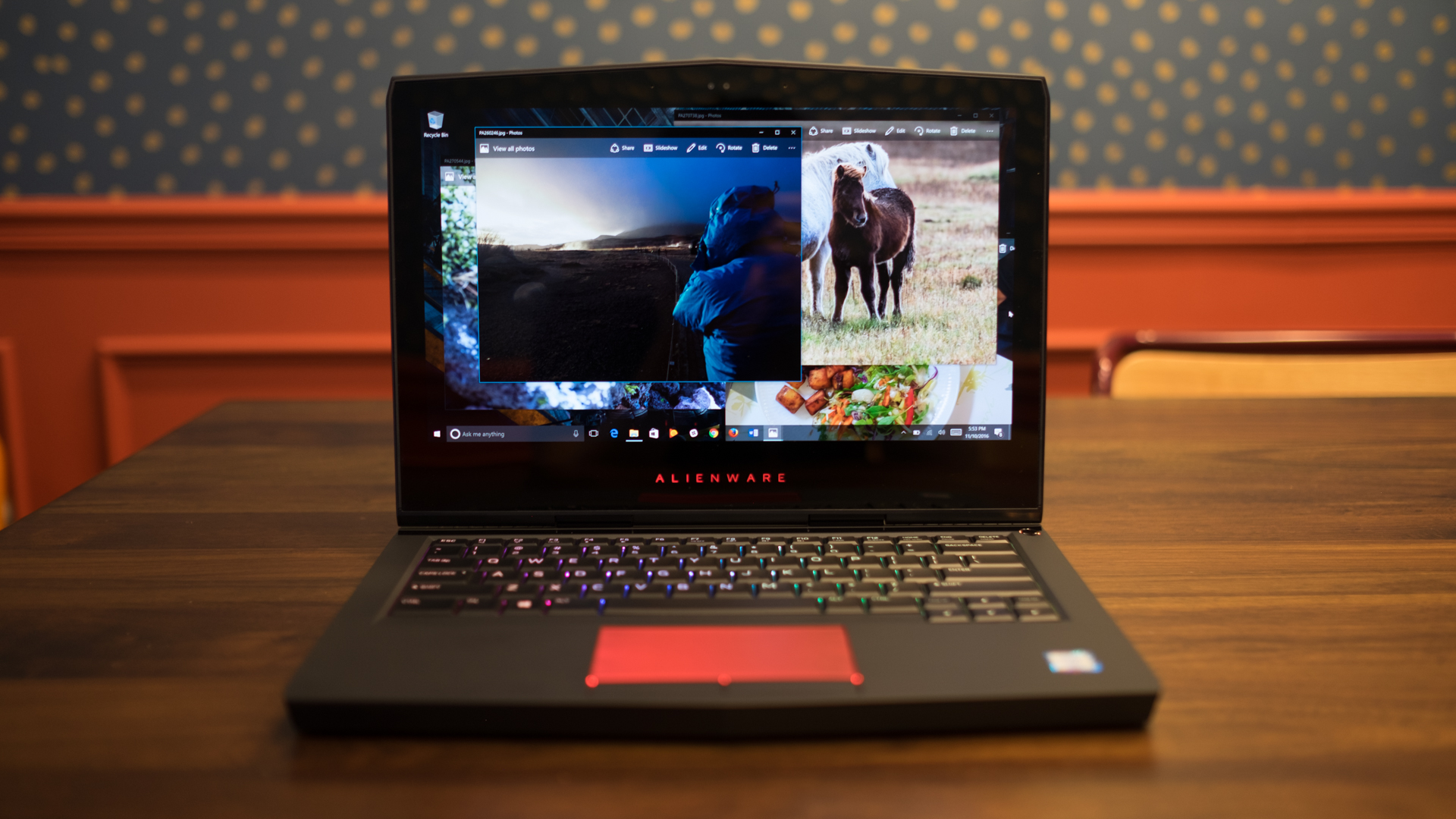 Unlike most laptops its size, the Alienware 13 R3 bears a hinge-forward design. By moving the heat sinks behind the screen, the chassis is allowed to be thinner, at 0.81-inch (0.22cm). Unfortunately, this means you won't find many 13-inch laptop bags that will actually suit the Alienware 13 R3. While you may be tempted by the inclusion of a full-size Nvidia GeForce GTX 1060, it's the OLED touch display that caught our attention. 
Read the full review: Alienware 13 R3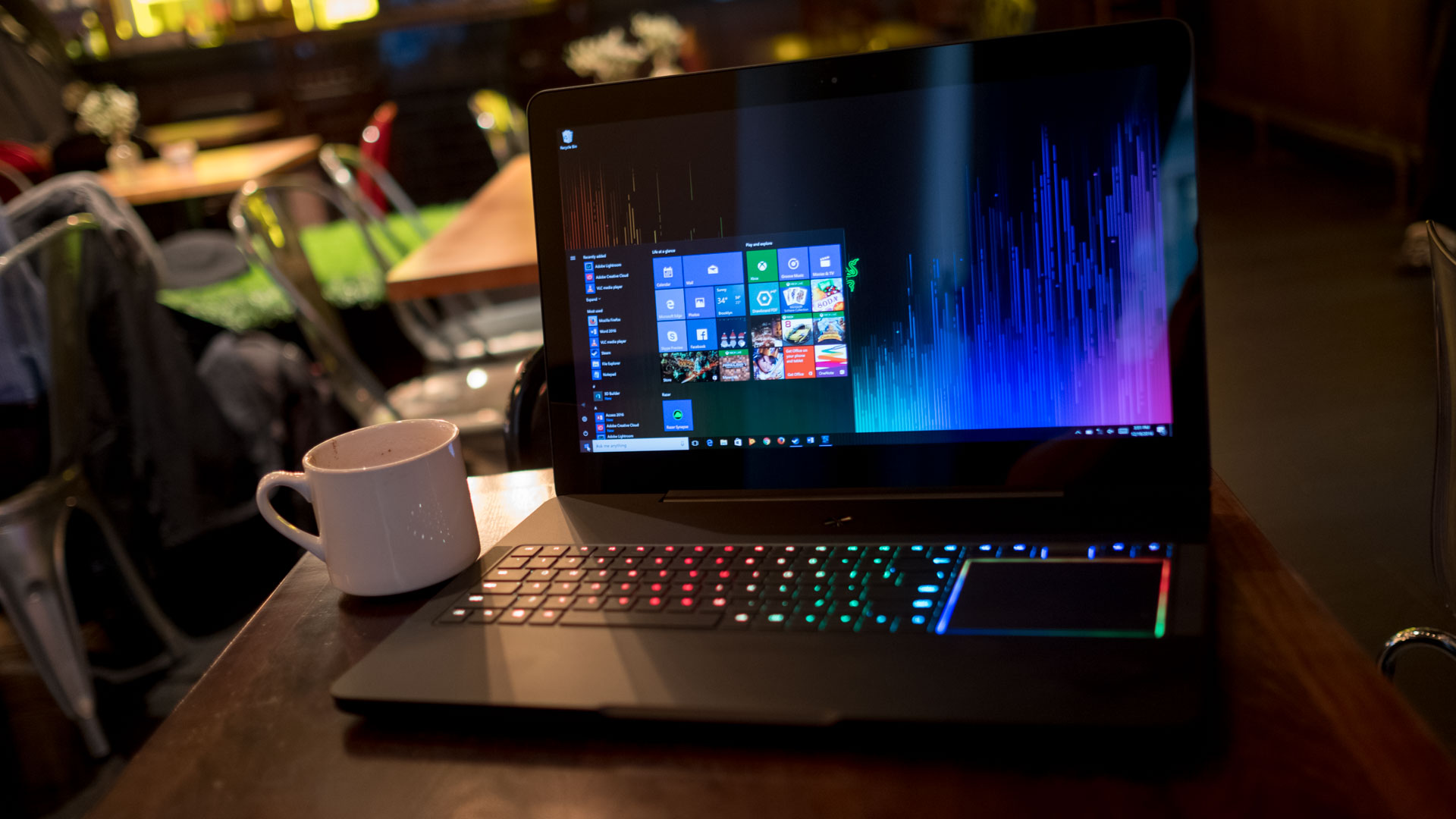 At long last, Razer has introduced a true desktop replacement that won't weigh you down. Measuring in at only 0.88 inches thick with the option between a 17-inch 1080p display running at 120Hz or a G-Sync-laden 4K touchscreen, the Razer Blade Pro also introduces the company's ultra-low-profile mechanical switches to a notebook for the first time ever. That's a deal that's only sweetened by an unusual trackpad placement that makes it comfier to boot.
Read the full review: Razer Blade Pro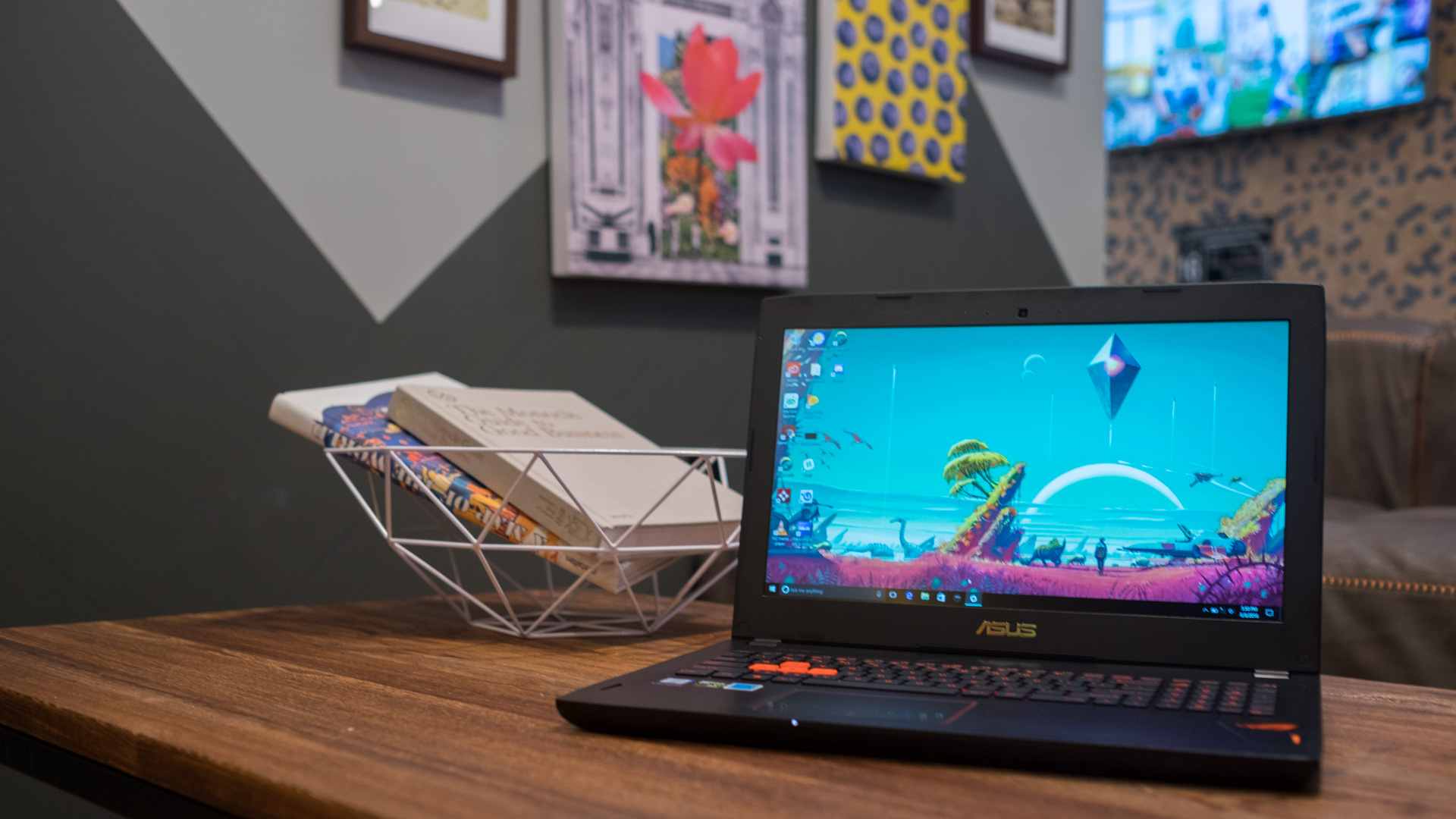 The Asus Strix GL502 may not boast the most innovative design, swapping out the usual black and red color scheme for one that makes it feel like Halloween year-round. But, it's undoubtedly one of the best when it comes to gaming in 1080p. In fact, we were able to crank the settings all the way up in Overwatch without taking a hit below 60fps. The battery life is janky, sure, but the screen, performance and onboard sound system more than make up for it.
Read the full review: Asus ROG Strix GL502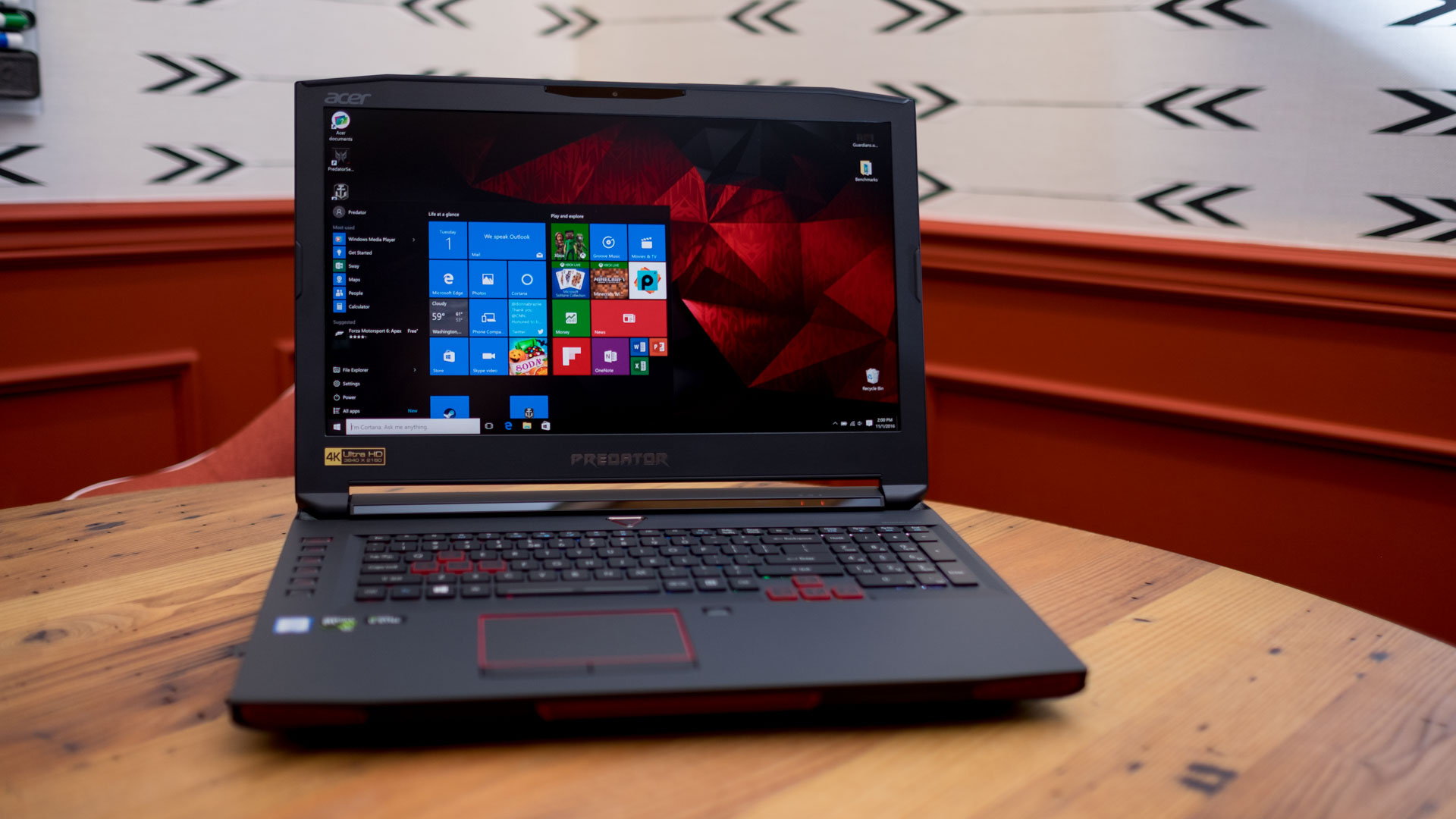 When considering a high-end gaming notebook, you need to look at performance, features and style. Acer has all those bases covered, and even though it's pricey for a notebook that's still using a previous generation video card, all the packed-in features  — including the 4K screen, an SSD and hard drive combo, and booming sound system — make it worthwhile.  
Read the full review: Acer Predator 17 X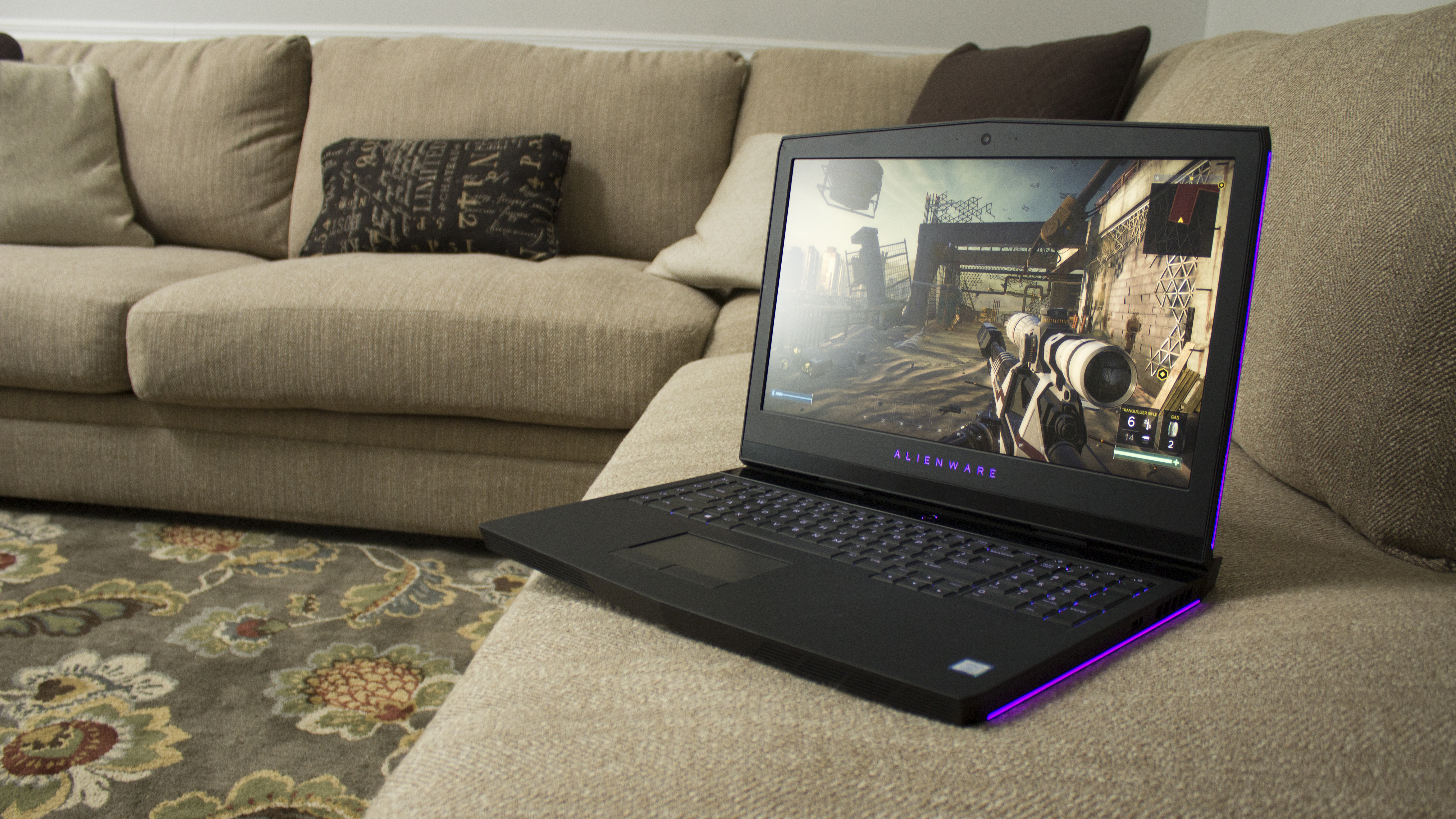 To be frank, Alienware hasn't been a name typically associated with value. That seems to be changing with the Alienware 17 R4, which bears so many different customization options when it comes to specs that you can practically name your own price. Bespeckled with all of the signature elements we've come to expect from the brand, such as RGB backlit-accents and tons of ventilation, our only real qualm with the Alienware 17 R4 is a disappointing battery life.
Read the full review: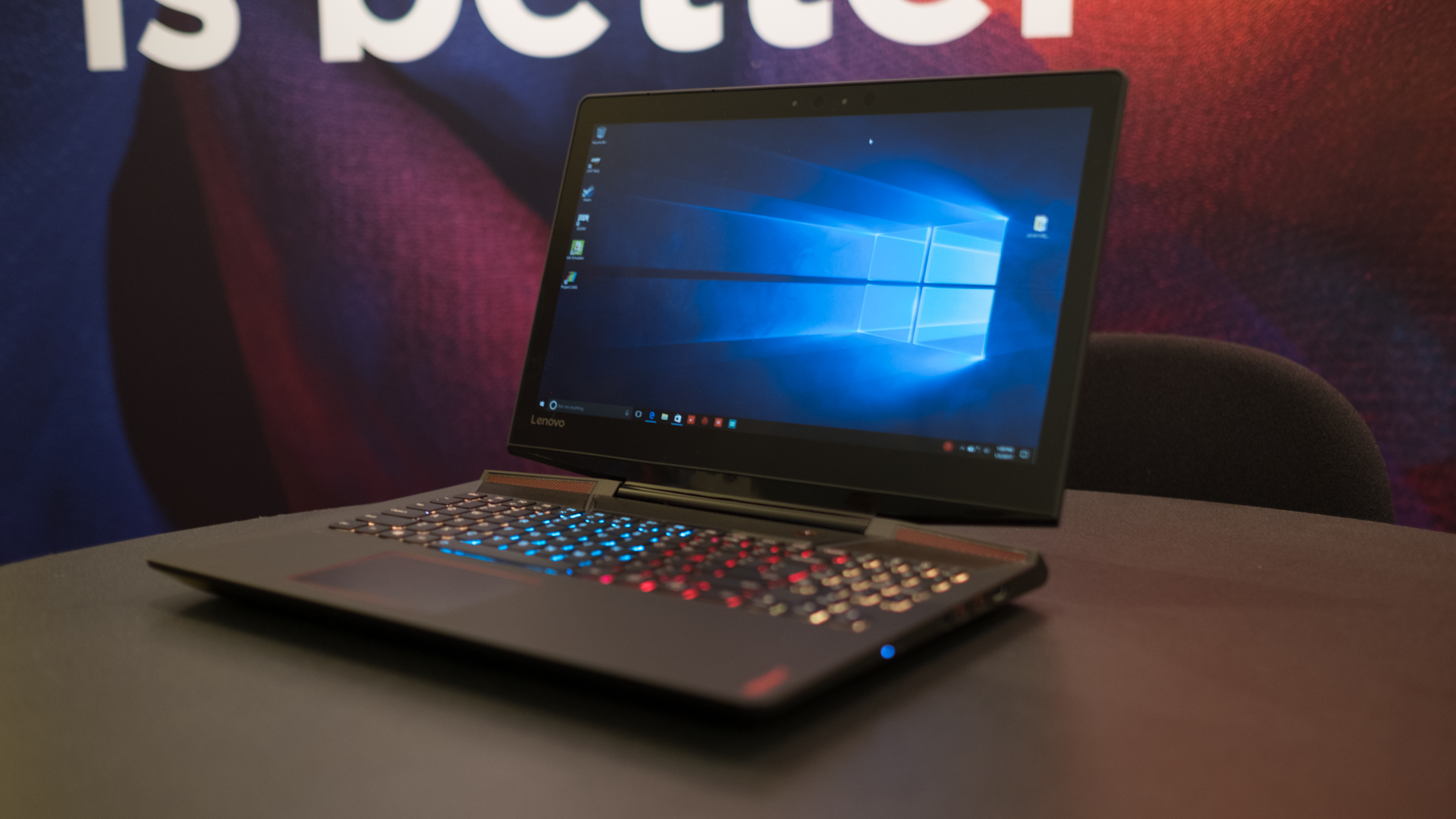 The Lenovo Legion Y720 looks to be a solid choice for a mid-range gaming laptop. While we've seen plenty of laptops break the bank for the best specs and performance, this 15.6-inch option starts at a refreshingly affordable AED 5,699  – and users on a tighter budget may want to consider the lower-end Legion Y520 that starts at AED 3,699. 
Read our hands-on preview:  Lenovo Legion Y720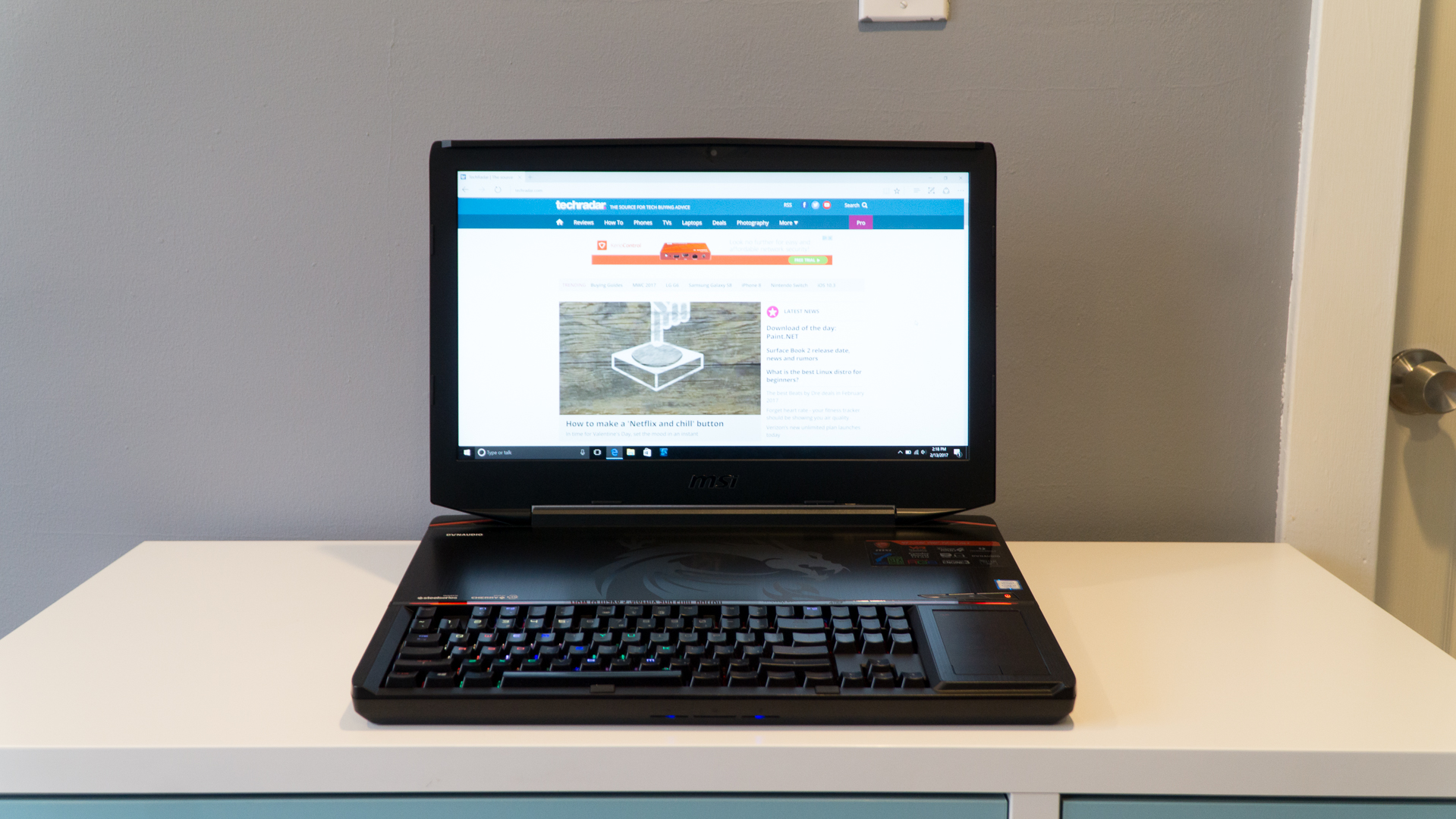 If there's one thing we can say that we enjoy about the GT83VR Titan, it's that you can rest assured that any game you throw at this device for the next few years should play at Ultra settings without issue. There's also the fully customizable RGB keyboard backlighting, and the hardware-controlled cooling fans when you want to overclock. The laptop also offers Hi-Res audio through a dedicated port for the audiophiles out there. 
Read the full review: MSI GT83VR Titan

Gabe Carey has also contributed to this article