While workforces have become far more mobile, there is still a need for the traditional office desktop PC. It remains the most cost-effective computing device as it's easily maintained and has the most powerful solutions available on the market.
Despite the drop in laptop prices and increase in mobile processor power, there are still distinct advantages to running desktop systems in an office environment, which is why the desktop remains the most popular form-factor for computer systems.
Speaking of form factors, the desktop PC has evolved significantly over the past three years beyond the monoliths that mid or mini-towers are.
The range of available desktop systems is as wide and varied as business needs themselves, ranging from a few off-the-shelf units for an SMB to the deployment of thousands of basic desktop PCs and everything in between.
The types of desktop PCs
A recent development in the desktop PC world has been a modest diversification of the system case. The typical business PC comes in a mini-tower box, which is probably best sited under or next to your desk.
But if space is at a premium, a smaller case would be a better choice. Dell, for example, delivers its Optiplex models in mini tower, 'thin' desktop and 'compact' small form factor sizes, each model offering the same computing power but in a different case.
Three other formats that have grown in popularity are:
[1] All-in-one, otherwise known as AIO, which combine the monitor with the base unit. The move to power-efficient components, the falling price of LCD panels and the ubiquity of touch functionality make AIO an increasingly popular choice for businesses. The all-in-one PC essentially resembles a slightly larger than normal LCD display that contains the processor, hard drive and memory built-in to the screen casing. The end result is a very elegant, clutter-free desktop PC.
[2] Ultra-small form factors, otherwise known as net tops or mini PCs, which borrow a lot of their designs (and components) from laptops. They are essentially laptops without a screen, input peripherals and a battery.
[3] HDMI dongles which have been inspired by tablets and smartphones and often share parts with the latter. These are usually used for display signage or in niche markets. They are usually not powerful enough for most tasks but things are likely to improve by the end of 2016.
Top 10 best business desktop PCs in the UK
To help narrow down your search for the ideal system for your business, here are Techradar Pro's top 10 business desktop PCs in no particular order.
Swapping old for new doesn't have to be expensive. Zoostorm, a UK-based computer vendor widely represented at Ebuyer and Amazon, has the cheapest, brand new desktop PC currently available in the UK. Technically, it is just a consumer desktop PC, but this machine will perform business tasks admirably.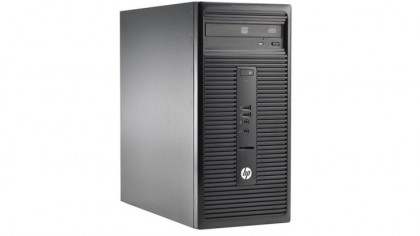 Got a few computers that you want to get rid of and still hesitating? Then consider the HP 280 G1, a micro-tower desktop PC that won't break the bank, powered by a solid Haswell CPU and it has plenty in the way of connectivity for a budget option.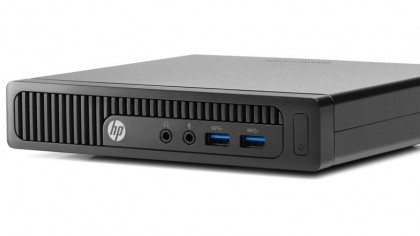 If you are after a space saving business-ready device that doesn't cost the earth, this should be on your short-list. Bear in mind that the price includes a 3-year next business day onsite warranty, which is certainly not to be sniffed at if things go wrong. Note that buying it direct from HP entitles you to a 10% discount on HP printers.
Read the full review: HP 260 G1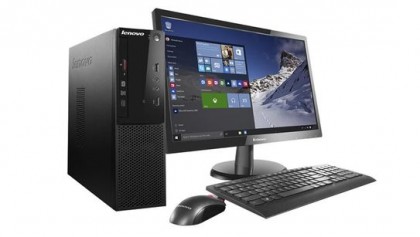 It is just 9cm thick and yet Lenovo's S500 comes with an optical drive and a slew of ports – 14 in all – that will satisfy all but the most demanding users. Sadly, only one of them is a legacy port although this machine does have an M.2 card slot. As expected it runs on Windows 7 Pro with an upgrade path to Windows 10 Pro.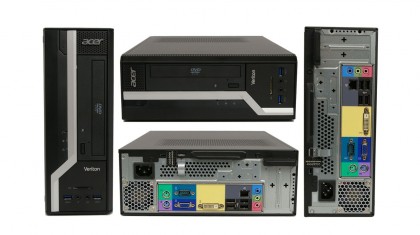 If you are looking for something more functional for your business needs, the Veriton from Acer might fit the bill. While it doesn't come with the same level of management features as some of its competitors, it does cost significantly cheaper while punching well above its price bracket.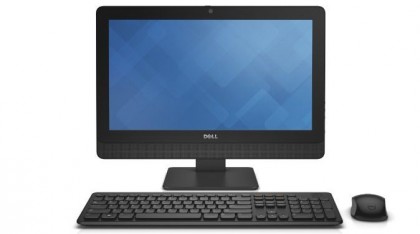 A wonderful piece of technology at an amazing price, this all-in-one PC from Dell is a good example of why you may want to shop around. You can buy this machine from Dell Direct, but you may find it cheaper at Amazon – while that means you might not get to customise the PC at checkout, thanks to Amazon Prime, you can get it the following day even if it is a Saturday.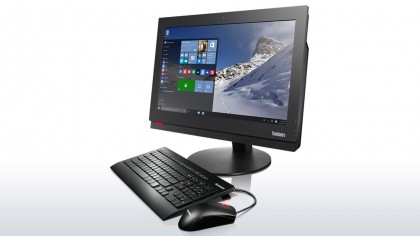 It's not often that you encounter an all-in-one PC certified to the MIL-SPEC but the M700z is one of the handful of AIOs falling under that category. You can spec it up from a humble Pentium with the base machine to a Core i7. We did just that and upped the system memory to 16GB. If you buy this machine from Lenovo, at the time of writing you can save up to 4% (a time-limited offer).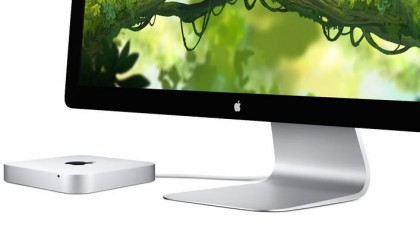 Behold the Mac mini. Apple's cheapest computer is even cheaper when bought from a third-party. It is tiny even compared to the competition but still manages to pack an Intel Core i5 with faster graphics and Thunderbolt 2 plus a myriad of other connectors, all in a box that's only 36mm thick and sits comfortably on an A4 sheet.
Read the full review: Apple Mac mini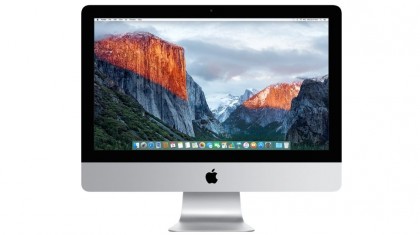 There's no denying the solid build quality and sheer design elegance of the Apple iMac all-in-one. If you were setting out to build the most futuristic, glamorous looking office there's no doubt the Apple iMac would be at the top of your shopping list. With the lowest-end model built inside a floating-style 21.5-inch display, even this 'basic' offering is capable of high-end video and photography work.
Read the full review: Apple iMac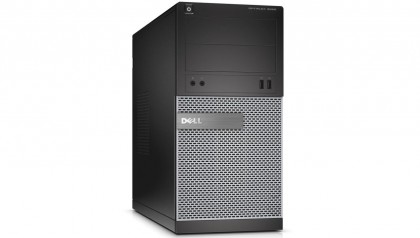 If you need a solid PC system that's going to work day-in, day-out, then the Dell Optiplex range should get a good chunk of your attention. The 3020 range is based on a no-nonsense micro-tower system, which comes with Windows 7 Pro 64-bit with a free upgrade to Windows 10 Pro. This system has everything you need to get your business up and running, while remaining expandable as you go.