Attention, Fallout 4 fans. There's a new game edition coming to town, plus a little something extra if you live in North America.
Bethesda announced on Thursday that it's releasing a Fallout 4: Game of the Year Edition on September 26. This is in celebration of all the best game honors Fallout 4 took home in 2016; apparently F4 notched more than 200 total.
The Fallout 4: Game of the Year Edition comes with all the most recent gameplay updates along with boosted graphics and free Mod play on PC and console. 
There are also six official new add-ons with this special edition: Nuka-World, Vault-Tec Workshop, Contraptions Workshop, Far Harbor, Wasteland Workshop and Automatron.
You'll find Fallout 4: G.O.T.Y. available for , and PC, and on sale online and in real-life stores. No word yet on price.
Here are the best gaming laptops around
The return of Pip-Boy
If you're memory is especially long, you'll also remember the Fallout 4 Pip-Boy wearable, the rather large toy that clamped to your wrist and brought the game to life.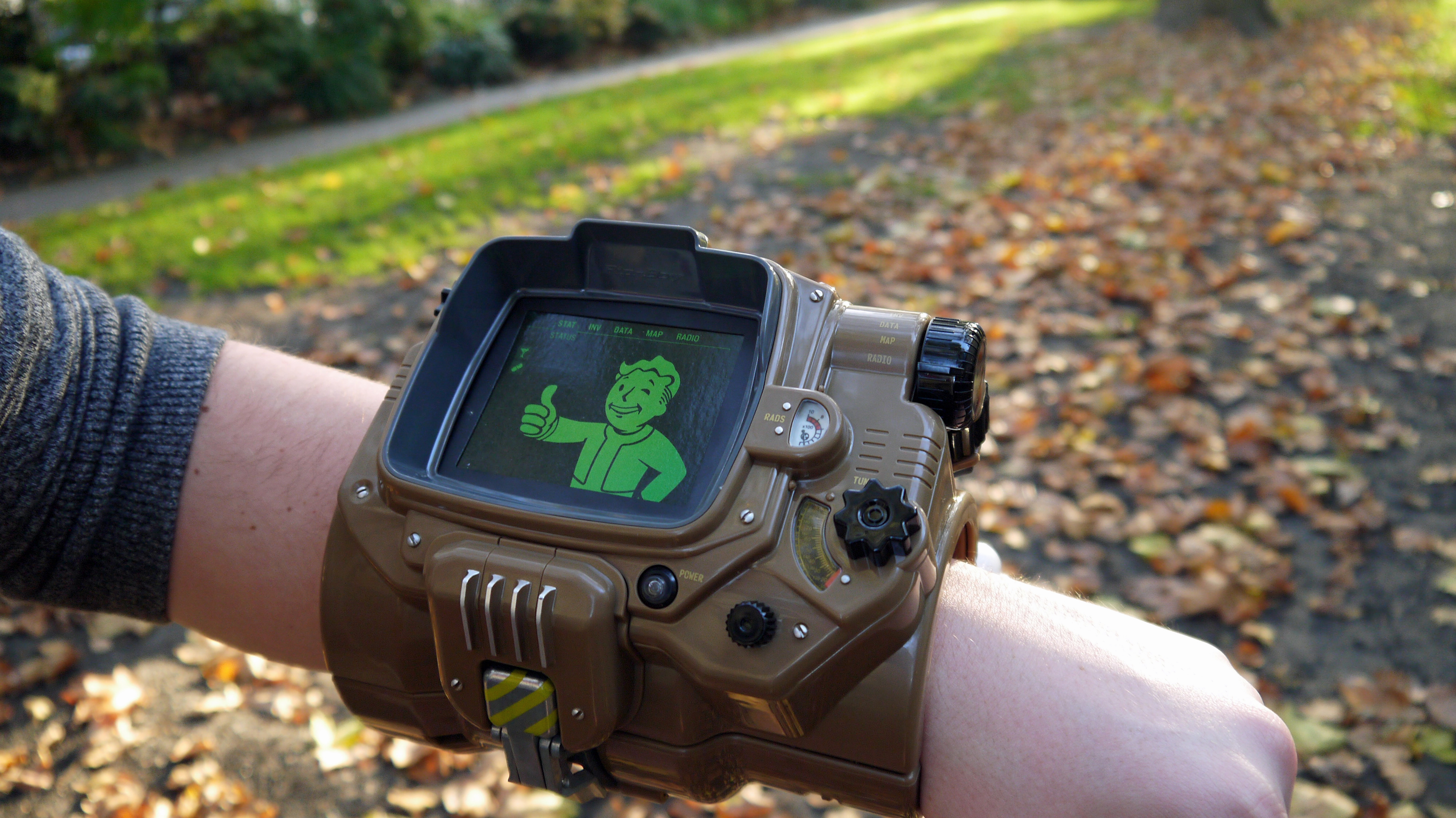 Well, guess what, it's making a comeback as Bethesda is also releasing a Fallout 4: Game of the Year Pip-Boy collectors edition to go along with the new game.
Available in limited quantities and only in North America at select retailers, this Pip-Boy includes a copy of Fallout 4: G.O.T.Y., a Pip-Boy pocket guide and a Vault-Tec Perk Poster. 
Retailing for $99.99, this Pip-Boy goes on sale on September 26.
Get ready for loads of game deals this Black Friday