FIFA 18 is like to be one of the biggest selling games of 2017, with EA Sports' franchise always likely to top the charts when it arrives. 
The FIFA 18 release date is almost certain to be towards the start of September, long enough after the new season that the company won't miss out on that all important Neymar move to Burnley (ahem) but not so late that you start playing in a season that seems like a distant memory. 
We can say with utter certainty that FIFA 18 will be available for Xbox One, PS4 and PC and we also know – thanks to a trailer and a confirmation from Peter Moore that there will be FIFA for the Nintendo Switch. Yay. 
Let's be honest, if you wanted to know what was likely in the next Half Life then we'd be taking a big punt, but when it comes to FIFA 18, TechRadar can confidently predict a few things that you'll see in the game along with a few more that will definitely be around (and we don't mean 'a ball' 'some players' or 'a referee yellow card animation that's a bit crap and you will be so bored of by about October that you'll want to smash your TV'. 
We love FIFA – of course we do – but EA Sports has been seemingly resting on its laurels since Pro Evo turned itself into the Nottingham Forest of the football gaming world. But with its rival appears to be taking a turn for the better so, whisper it, maybe this is the year we'll actually see a major improvement to the gameplay. 
So let's go through what we know, what we think we know and what we don't know. Yep – no fake news here – just the facts Ma'am
Fifa 18 Nintendo Switch version
Yes you read that right – you've tried the portable PlayStation versions and been left cursing the lack of buttons and those crappy joysticks, you've tried taking your gaming laptop on a train and been laughed at, now finally you can take your FIFA 18 skills out and about and still maintain your cool. 
That's because the brilliantly portable Nintendo Switch will be getting Fifa 18. We don't know a lot of the details, and the big point of discussion will be just how good a version of FIFA 18 this will be. 
After a trailer confirmed that FIFA was Switch bound, we then got a confirmation from EA Sports that it would be FIFA 18, but we've been burned with Nintendo editions of the gaming stalwart before.   
FIFA 15 for Wii U did not bring the latest gameplay or a major chunk of the feature set from the mothership version. And, having been once bitten, you can understand that there remains some cynicism about how good FIFA 18 for Nintendo Switch will be. 
If it is the full version then we're super excited. If it falls short then it may well finally put a nail in the coffin of our dream of 'proper' Fifa on the go.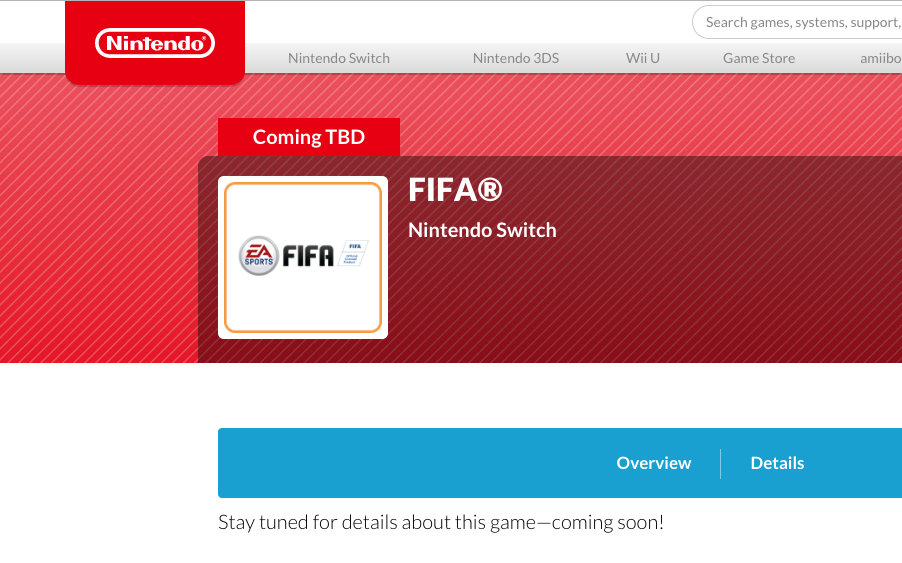 Cut to the chase
What is it? The next game in the long-running football gaming franchise
When is it out? Almost certainly the end of September 2017
What will it cost? Likely to be $60/£45/AU$59
What platforms will it be on? PS4/Xbox One/PC/Nintendo Switch
FIFA 18 FUT
So what do we 100% definitely know will definitely be in FIFA 18?
Well given that FUT (aka FIFA Ultimate Team) is the gift that keeps on giving for EA – as in giving them our cash – it's a 'banker' for the next game. Expect a few tweaks and plenty of attention being lavished on this after FIFA 17's FUT turned into the kind of cash cow that has a picture of it put up alongside its rosettes in a local butcher shop.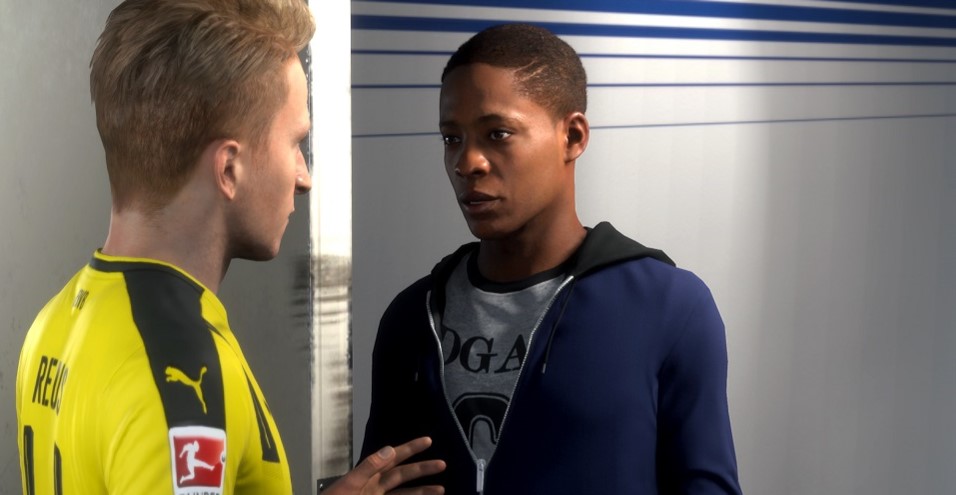 FIFA 18 The Journey
We also know that The Journey – the cheese-tastic foray into 'narrative' that EA took in FIFA 17 will make a timely return for Season Two. The original, of course, allowed you to take Alex Hunter on a journey to the very pinnacle of every youngster's dream scenario – being a bonus card in FUT. 
If we're all really nice to EA and send them great thoughts we may even have that thing fixed where the manager praises you for the accuracy of your tackling whilst also criticising you for the accuracy of your tackling. 
FIFA 18 career mode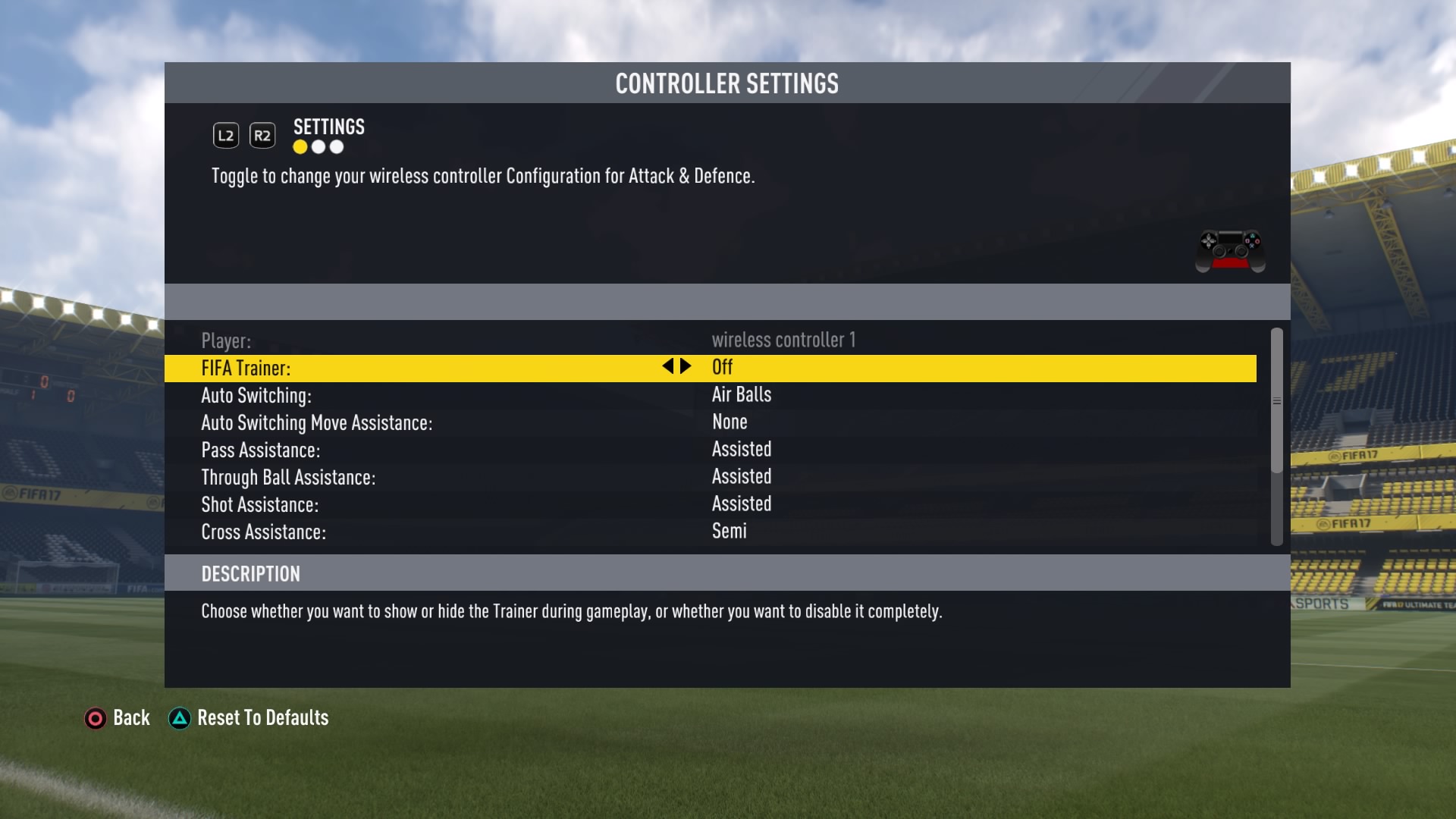 Career Mode has been given so little love over the past three years or so, we're hesitant to suggest that EA will do anything significant this time around – although it has a list of bugs, idiocies and downright bad programming as long as your new 7'6" centre forward with 90 pace and one star wrong foot skills. 
If we're wrong and EA Sports acknowledges that this is still the very best bit of FIFA when it's actually working then we'll look forward to players not getting homesick and leaving for the club over the road, youth players whose pen pics are the right ethnicity compared to their in-game avatars and computer AI that doesn't suddenly decide on a whim to dance through your entire team and ram a shot into the flying pig that we just saw in the top corner of our goal. 
Check out our guides to the best PS4 games and best Xbox One games