Solid state drives are absolutely fabulous, but serial ATA variants are getting a bit long in the tooth. Don't get me wrong, if you are still using an old-fashioned mechanical hard drive, any SSD should give you better performance. With that said, NVMe M.2 drives are far superior. Of course, not all computers support the faster standard, so 2.5-inch SATA models are still relevant — for now.
Today, ADATA announces a new 2.5-inch SATA SSD. Called "Ultimate SU700," it features 3D NAND and capacities up to 960GB — just shy of a terabyte.
"The SU700 reaches 560MB/s read and 520MB/s write, once more showing that 3D NAND is at least 10 percent faster than 2D NAND. It also offers up to 80K IOPS, with performance metrics remaining stable even in the face of heavy data loads thanks to the controller and firmware supporting WriteBooster mode. This is an SLC caching (pSLC) state that allows the SU700 to maintain maximum data rates. Frequency control technology keeps an eye on SSD workloads to provide a balance of performance, power efficiency, and wear prevention," says ADATA.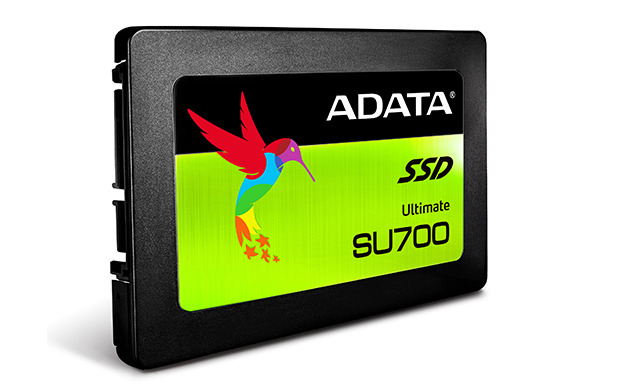 The company further says, "ADATA design and testing also ensure the seamless integration of 256-bit AES encryption and Agile error correction. Virtual parity recovery is also supported, providing additional layers of protection against data loss. ADATA offers the SU700 in 120GB, 240GB, 480GB, and 960GB versions, with all offering an MTBF (mean time between failures) of 2 million hours. The 960GB version has a TBW (terabytes written) rating of 560TB, indicating a long SSD lifespan. SU700 SSDs arrive backed by a 3-year warranty."

ADATA shares the following specifications.
| | |
| --- | --- |
| Capacity |  120GB / 240GB / 480GB / 960GB |
| Form Factor |  2.5-inch |
| NAND Flash |  3D TLC |
| Controller |  Maxiotek |
| Dimensions (L x W x H) |  100.45 x 69.85 x 7mm |
| Weight |  47.5g |
| Interface |  SATA 6Gb/s |
| Sequential R/W performance (max) |  Up to 560/520MB/s |
| Operating temperature |  0°C-70°C |
| Storage temperature |  -40°C-85°C |
| Shock resistance |  1500G/0.5ms |
| MTBF |  2,000,000 hours |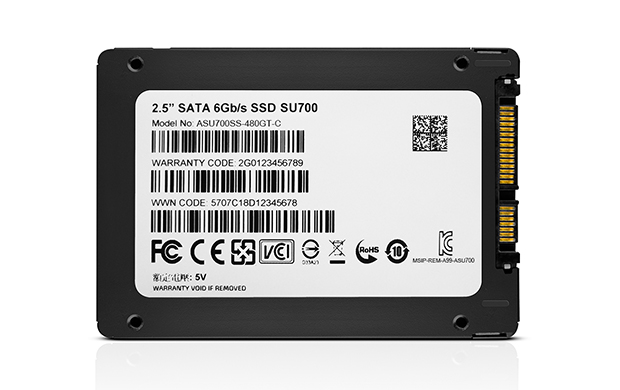 While ADATA claims immediate availability, the SU700 does not seem to be available at popular retailers like Amazon and Newegg. The drives should begin showing up soon, however. Pricing is unknown, although that will be revealed when they show up at stores for purchase.