Google definitely cares about the shadows and elevated buttons which enables them to provide you an intuitive user experience. Thus, it has now decided to borrow some design cues from the Android operating system and redesign its sign-in experience across the web.
The user interface (UI) for the login screen will now look closer to the mobile OS. It is neat and minimalistic as compared to the one currently being used on most of Google's services across the web. Currently, users are displayed a box-like interface with hints of the company's material design language. But, the tech giant is now going all in and embracing the switch to the same across all of its web services. This UI change in the sign-in page will be available on Chrome (obviously!) and other web browsers.
To make the average user aware of the incoming change, the tech giant has already started displaying a notification on their Google account login page. The new design for the sign-in screen will be responsive and accessible across the entire web, be it on mobile or the desktop. The new login screen will adapt to your screen size and provide you with an intuitive and secure experience.
And mind you, we all know that some of you may be thinking that the redesign will probably be just a dumb April Fools' Prank. But, Google product manager Rodrigo Paiva has already confirmed the upcoming design change which is on its way. In an interview with VenturBeat, he said that the notification is being displayed to prevent the users from being overwhelmed with the new look. They are now pretty accustomed to the current look but the new sign-in screen will streamline the design across platforms.
Google already started using the said design change at an operating system level, i.e the new design is currently live on both Android and iOS. The redesign was introduced to both the mobile platforms a few months back. With a positive feedback, the tech behemoth has finally decided to move on to port the said design on web browsers.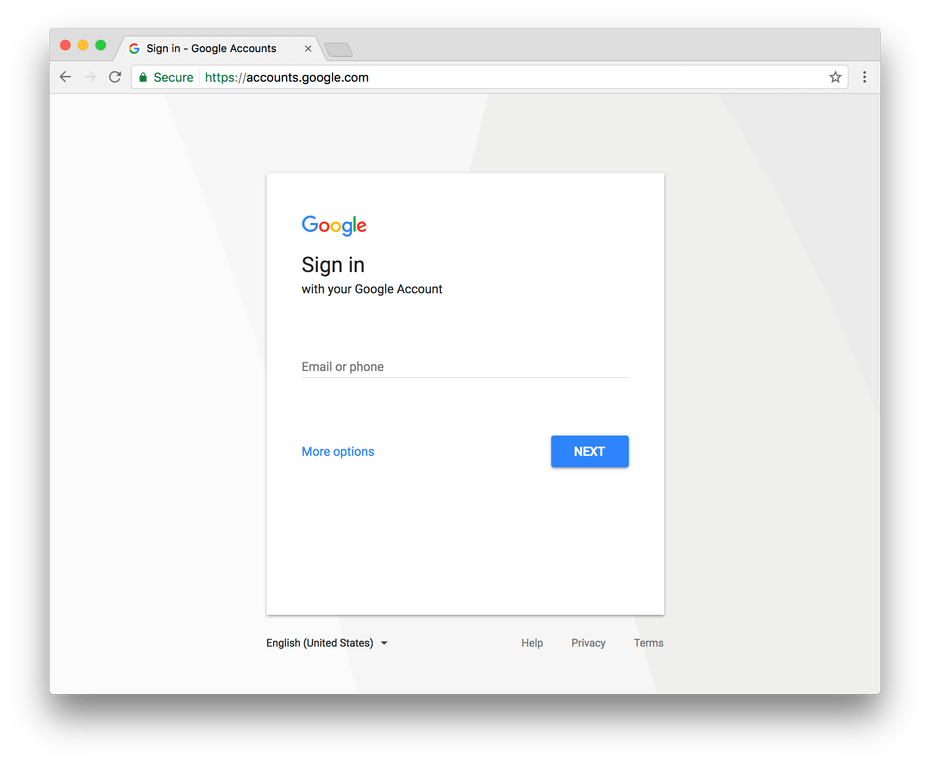 It has been testing the new design on browsers internally in recent weeks. But, the old sign-in page may still pop in some instances such as browsing the web through an older version of a browser or JavaScript being turned off for the browser.
Further, it has been confirmed that there would be no change in the functionality of the login page. The user, i.e you, would still have to type in your email address or phone number followed by the password to gain access to your Google accounts. Those who've set up two-factor authentication will have to complete the said verification procedure as well. The users across the company's services such as Play Store, YouTube, Search, and others will soon witness the new sign-in screen pop up on your web browser.