Apple has announced the latest version of its operating system for Macs and MacBooks at WWDC 2017: macOS 10.13 High Sierra.
Last year's update to the Mac OS X of old was very well received, bringing better integration between Macs running the software and iPhones and Apple Watch devices.
With the reveal of macOS 10.13 High Sierra now official, here's everything we know so far.
Cut to the chase
What is it? The 2017 edition of Apple's Mac operating system, macOS
When is it out? June 5 announcement and Autumn launch
What will it cost? macOS 10.13 will be free to download
macOS 10.13 High Sierra release date
Apple announced macOS 10.13 High Sierra at the WWDC 2017 keynote event, which came as little surprise, as it's traditional for Apple to announce the latest version of its Mac OS X (later renamed macOS) software at its annual developer event and showcase.
But when will we be able to download and use macOS 10.13  High Sierra? If you're really keen to try it out – and if you don't mind using early software that's potentially buggy and incomplete – then you'll be able to download the macOS 10.13 High Sierra Developer Preview right now.
Go to the Apple Developer Program enrollment webpage, which will show you everything you need to sign up for the program, which will then allow you to download macOS 10.13 High Sierra Developer Preview.
Bear in mind that this is early software, so we wouldn't recommend running it on your Mac or MacBook that you rely on every day. 
There will be a public macOS 10.13 High Sierra in June, which will be more stable and feature-complete, but for many people we'd recommend waiting until the final version, which Apple says will release in Autumn 2017.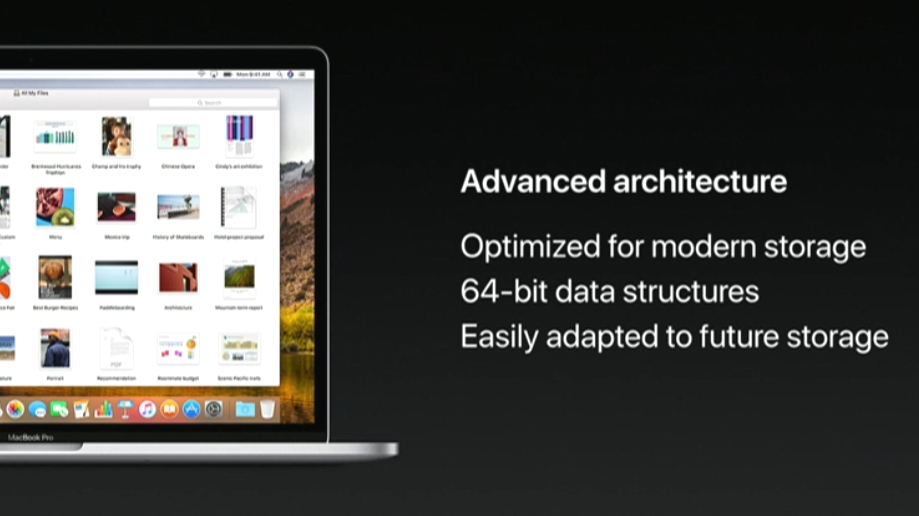 macOS 10.13 High Sierra features
Apple has promised a number of exciting new features with macOS 10.13 High Sierra. These include improvements to Safari, and improving Spotlight Search in the Mail App. When you're writing emails, the app now allows split view for the compose window – and it will use up to 35% less disc space as well.
The Photos app has also been updated in macOS 10.13 High Sierra, with a better sorting tool, along with a new layout, better facial recognition thanks to neural networks, and better syncing across all Apple devices.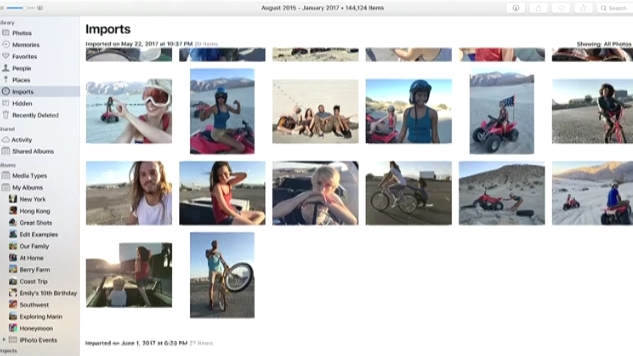 Editing tools have also been improved, making it easier than ever to improve your photos.
One of the biggest changes with macOS High Sierra is with the file system. It's ditching the HFS – which Apple has used for around 30 years, and is now using the Apple File System (APFS).
This is a 64-bit file system that supports native encryption and faster meta data operation. This may all sound a bit techy, but the bottom line is that this will make your Mac feel a lot faster, while also being more secure.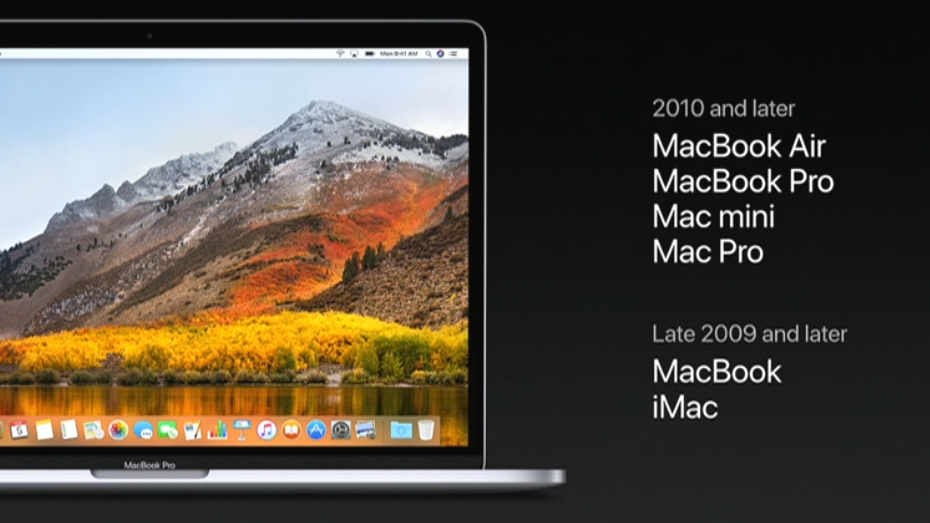 macOS 10.13 High Sierra compatibility
macOS 10.13 High Sierra will be available on MacBook Air, MacBook Pro, Mac mini and Mac Pro from 2010 and later.
Also, MacBook and iMac models from 2009 and later will also support it.