When is the last time that you did something for the first time?  I have the perfect idea for you.
Jetman
Jetman is the finale of over 25 years of innovation and is set on a path to achieving what has long been believed as impossible.  Yves Rossy, a Swiss military-trained pilot as well as an enthusiast of aviation; he had always been driven by a desire to "fly like a bird," so he designed and built what today is known as the Jet-wing.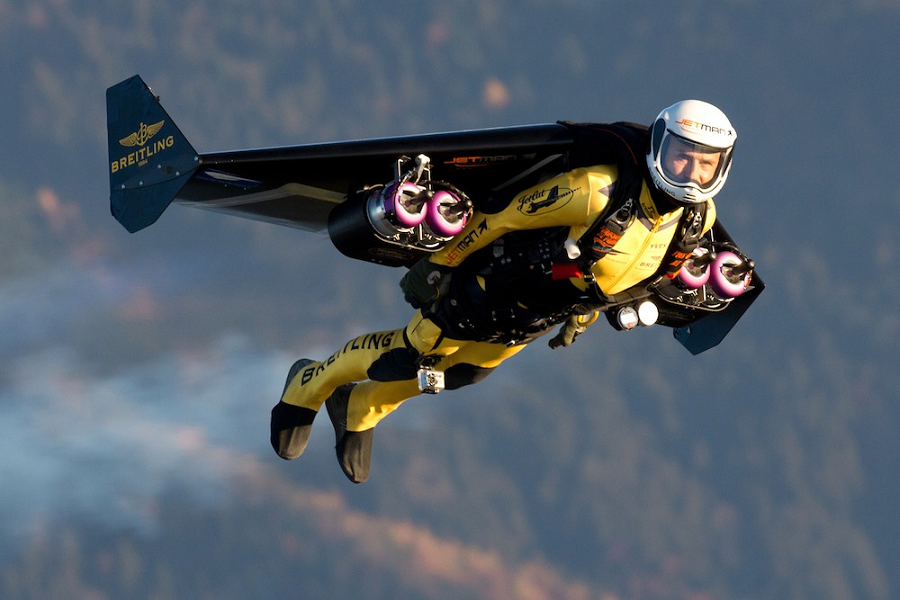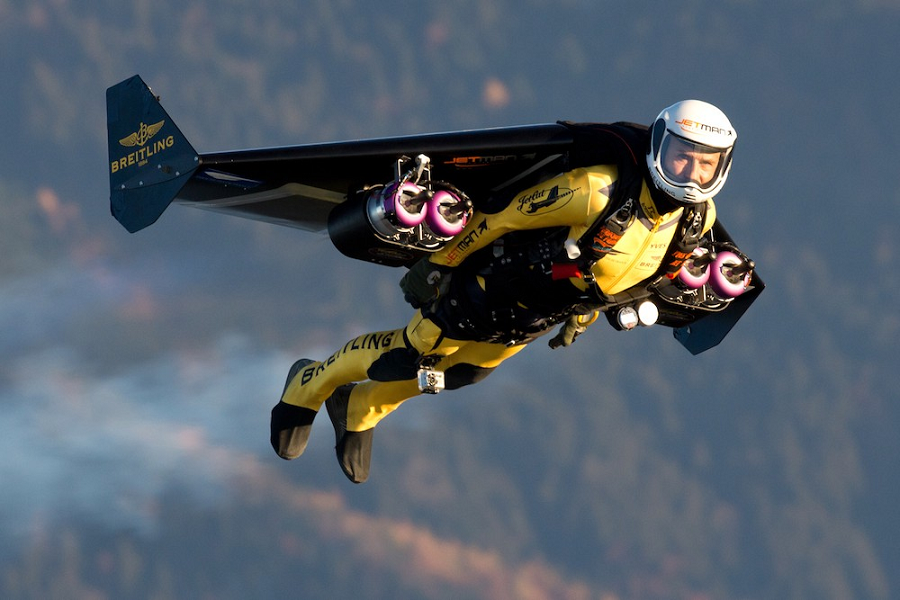 What to expect
You can expect to "fly" over water at up to 80km/h and takes you from 170m down to ground level.  Quite an adventure!
First XLine
You have probably heard of, seen or maybe even experienced the initial XLine on the Dubai Fountain.  But now there is a sequel – "XLine Dubai Marian".  It has twice the distance, twice the lines, and doubling the time.  This can only mean twice the thrill, excitement and adventure.
Jetman Dubai
This is the future of freedom and flight.  Today, trained and experienced pilots are powering their way toward self-sufficient human flight.   You will be amazed when you are on the world's longest urban zipline – double the dose of excitement and fun.
Social hype
There has been lots of social media hype about the new Dubai video.  This video, available in 4k quality, has already been seen by over 2 million views on YouTube with 48 hours of release. But what is the story behind Jetman, and will this venture see an evolution to other methods of human flight?
Made history
Back in the middle 2000s, Yves Rossy from Switzerland made history being the first person to fly by using a jet-propelled wing.  This step closed part of the gap between flying by wingsuit and aircraft piloting.  Prior to developing into "jet-propelled human", Rossy was both an air force pilot as well as flying commercially with Swissair and Swiss International.
Maximize flight time
Rossy began skydiving, then looking to wing suiting, and skysurfing in order to maximize his flight time, but neither of these was able to satisfy what Rossy was wanting to feel.  He didn't want free falling, but rather actually fly, with as little restrictions and so much more freedom and agility as possible, while ensuring the longest possible flight time.  This is what then prompted him to begin his development on the original jet propelling wing.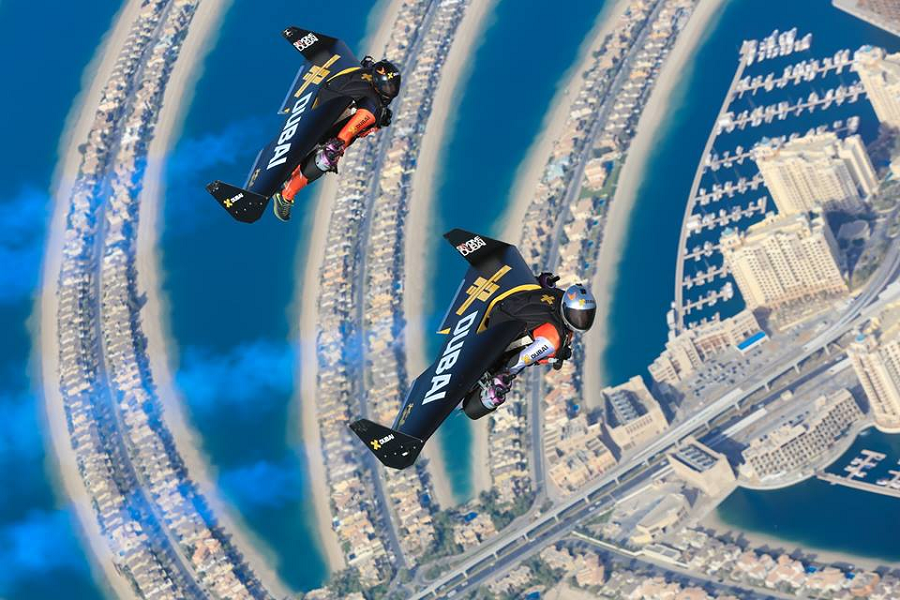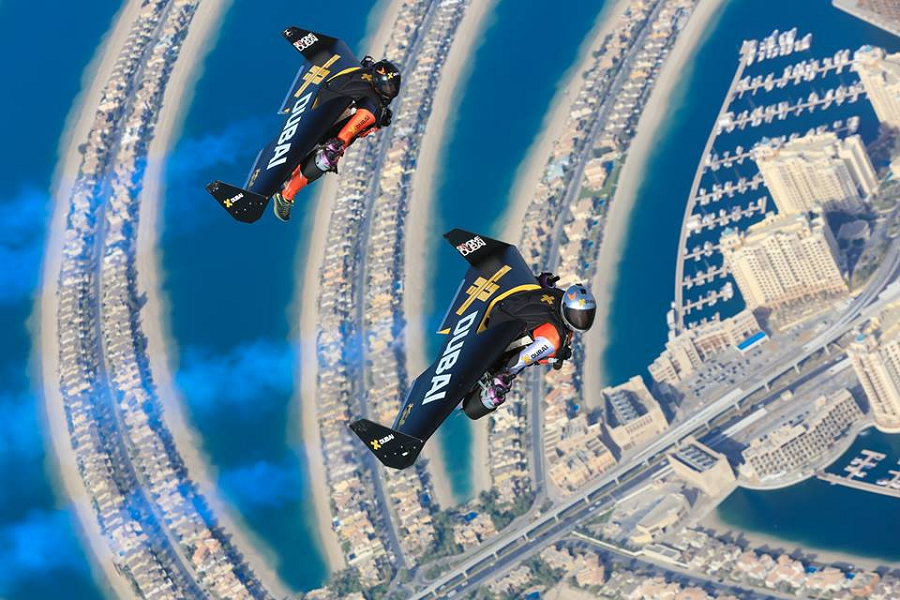 After new wing design
After creating an inflated wing design to attain more flight time, Rossy then started creating the first wing that was jet-propelled, which first flew in 2004.  This first wing that is propulsion-based was only a duel jet propulsion scheme, allowing Rossy to preserve flight level.  Then in 2006, he bettered the design to use 4 jets instead of the original 2.  This allowed Rossy to go from being able to preserve flight level, to be able to also ascend while in flight.  Since 2006, Yves Rossy, the Jetman has soared in some flights of high-profile and accomplished many impressive achievements.  Rossy now primarily flies in Dubai, and Skydive Dubai seems to be the lone advocate of this venture now.  By teaming up with Skydive Dubai means that Rossy has been able to get some amazing video footage of his last flights since Skydive Dubai being known for their production quality videos.
What was next?
In May, Jetman Dubai started hinting at a declaration of a new change in the Jetman Dubai project and after a few teasers in social media, a video was released on May 11th announcing that Yves would no longer fly alone.  Along with him, he would be united in the sky by Vince Reffet who is a renowned skydiver as well as a "BASE jumper".  Born into a family of skydivers Vince did his first jump at only the age of 14.  Now in his 30s, Vince boasts an impressive number of over 13,000 jumps.
Visuals
The visuals of these two people flying together are so outstanding that it has many calling these videos fakes.  But the truth is what you see is the result of some tremendously skilled pilots, working together to creating magic.